As of November 2014, I am working as a data scientist at dealer.com.
This website contains information from my work as a postdoc at the University of Vermont (Feb 2013 - October 2014) and will be maintained, but not upgraded, for the near future.
News
3-November-2014: Started new position as data scientist at Dealer.com!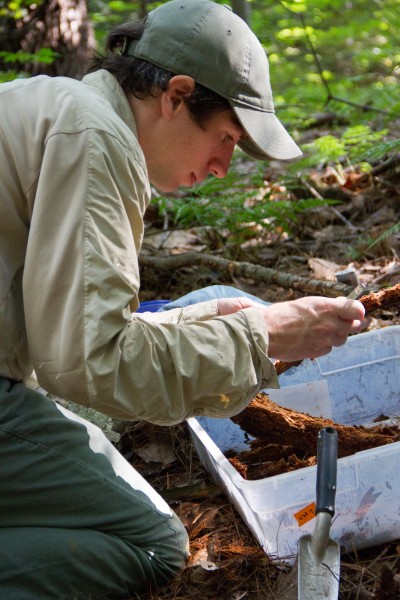 Collecting ants
List of all my research projects; active, on hiatus and completed.
List of all my reviews completed and active. Editors: If two or more are active, I probably won't accept a review request.
List of samples collected.
My research presentations are available here.